It's been a big few months.
With the successful launch of SisterShip Magazine, and The Gathering event going off with a big bang – I thought things would calm down through May. Silly me.
So with two recent successes what is the failure?
Hmmmm, can't think of one.
Laughs then? Oh there's plenty of them…. here are two posts on a recent 'business' discussion with Shelley Wright (co-editor of SisterShip) on our private group.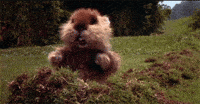 I am sure you'll find our usual professionalism shining through in the up-and-coming issue – as well as our love for our job and your magazine – let us know what you think!
Look out for June's issue, so many exciting articles – pictures – discussions… it's truly inspirational, and that inspiration source will be a big surprise.
/a>